How To Select The Right Pre-Owned Car Dealer?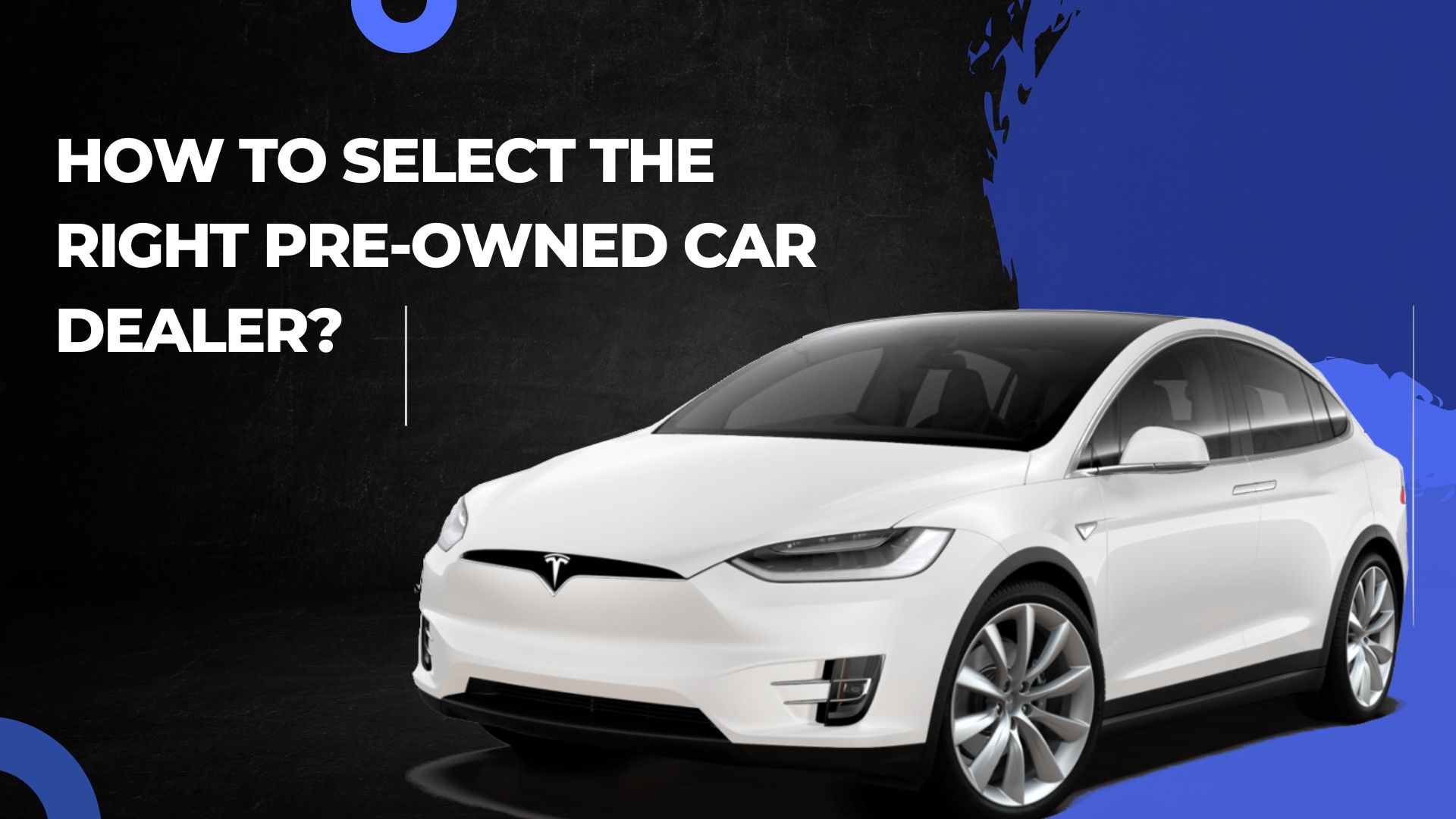 In today's era, a car has become a basic need for the sake of use in case of emergency and easy transportation. They have become an important part of everyone's life because they not only fulfill our transportation requirements but also act as companions on long journeys on the road. While buying a car it is very important to choose a good dealer to get the best deals auto sales. When we talk about buying a new car then there is no doubt about the fact that it is a daunting task. This important moment of your life needs a crucial investment, this is the reason many people are considering a pre-owned vehicle to buy.
Since the used car market has now become a huge industry in itself, there are many used car dealerships in Pensacola Florida that are trying out their luck in the field. Buying a used car can be a daunting task, especially if you are not familiar with the car-buying process. Choosing the right used car dealer is crucial to ensure that you get a reliable car at a fair price. Many people don't know how they can select the right dealer to buy a vehicle. In this article, we will discuss some tips on how to choose the right used car dealer for buying a car.
Do Your Research
The first step in choosing the right used car dealer is to do your research. You can start by searching online for reviews of local used car dealerships. You can search on Google about dealers and visit their website to read reviews. You can also check the rating of the dealer through their website. You can also ask for recommendations from friends and family members who have recently purchased a used car. Asking for recommendations is the easiest and great way to find dealerships in Pensacola FL. If you have any friend who knows a dealer then you should bring him with you so you may get a better deal.
Check The Dealer's Reputation
Once you have identified a few potential dealerships, you should check their reputation. You can do this by checking their rating with the Better Business Bureau (BBB) and other consumer advocacy groups. A good dealer should have a high rating and few complaints. Another way to know a dealer's reputation is to read reviews. Reputed dealers have more positive reviews than negative ones because they offer better services to their customers. If you read more negative reviews then you should avoid this dealer and look for another one.
Check The Inventory
When choosing a used car dealer, it is important to check their inventory. A good dealer should have a wide selection of cars to choose from. When you choose a dealer with a large inventory, you will get Texas best auto deals. They should have a variety of makes and models, as well as different price points. This will give you more options and increase the likelihood that you will find the right car for your needs. Some dealers offer limited options so make sure you choose a dealer that has a large selection of vehicles whether you are buying on cash or financing it.
Check The Condition Of The Cars
Before you buy a used car, you should inspect it thoroughly. A well-used car dealer should allow you to test drive the car and inspect it for any issues. The right car dealer always explains to you all features while taking a test drive. They should also provide you with a vehicle history report, which will give you information about the car's past. This report will tell you if the car has been in any accidents or if it has any outstanding recalls. If you want to get a better deal on your purchase and spend money in the right place then you should choose the best used car dealer Pensacola. Make sure a dealer provides you with inspected and certified cars in their inventory.
Check The Dealer's Financing Options
Another important factor to consider when choosing a used car dealer is their financing options. A good dealer should offer a variety of financing options, including loans and leases. They should also be able to work with you to find a financing option that fits your budget. Make sure they have several financing options like buy here pay here, in-house financing, a loan without a credit check, and many more. While selecting financing options make sure they offer finance at affordable rates and easy policy. A reputable dealer always explains everything about the contract so if you don't understand any point you can ask them.
Some dealers offer many repayment options so you should also consider this factor while selecting car dealerships near Pensacola FL. If you don't have money then make sure your dealer offers a full coverage loan with an easy repayment option.  
Check The Dealer's Warranty
When you buy a used car, it is important to have a warranty. A good used car dealer should offer a warranty on the cars they sell. This will give you peace of mind and protect you from any unexpected expenses. Make sure you understand the terms of the warranty before you buy the car. Along with the warranty, you should also consider an insurance plan. Though, insurance coverage depends on several factors like your age, location, driving license and skills, type of vehicle, types of insurance plan you choose, etc.
Offer Time To Think
Some dealers pressurize their customers to make a quick decision by saying they will lose a good deal if they will not buy it now. In a hurry , maybe you make a wrong decision and buy a car that doesn't fit your needs. While you buy quality pre owned vehicles, you should not make decisions in hurry. Once you have checked all options and if you have confusion among cars then you can ask the dealer for some time. Make sure you choose a dealer that gives a few days or hours so you can think properly and make a final decision. When you have time to think then you can make a good decision and get a better deal.
Check The Dealer's Customer Service
You should consider the dealer's customer service. A good dealer should be friendly, helpful, and responsive to your needs. They should be willing to answer your questions and provide you with the information you need to make an informed decision. The right dealers always welcome their customers with warm smiles. They have experienced and trained staff that deal with the customer. Some dealers only keep a relationship with a customer until the seal closes. But a good dealer always offers after-deal services like maintenance, repair, extra accessories, etc. If you want to purchase a good-quality vehicle at a reasonable price so you should visit car lots Pensacola.
If you want to know about the dealer's customer service you can know about it through reviews on their website. In review, dealers' old customers share their experience and purchasing journey.
Price
Price is an important consideration when purchasing a used car and you should choose a dealer that offers competitive pricing. However, be wary of deals that seem too good to be true, as they may be hiding hidden fees or a low-quality vehicle. It is always a good idea to do some research on the average price for the make and model you are interested in, so you can spot a fair deal. You can roam around different dealers to know the car value and then compare all dealers so you can choose the right one. Make sure you only consider dealers that offer cars at low prices. If you want to get a better deal on your used car purchasing then you have to select a used car dealer Pensacola FL You should consider their services and the quality of vehicles as well. You should select a dealer that provides vehicles at reasonable rates with all facilities.
Certification
Certification is another important factor to consider when choosing a used car dealer. A certified pre-owned vehicle has undergone a thorough inspection and has been certified by the manufacturer. This means that it is in good condition and comes with a warranty. Choose a dealer that offers certified pre-owned vehicles, as they are often a safer bet than non-certified used cars. There are many dealers that offer certified vehicles. But some dealers provide wrong inspection reports so when you choose a dealer to buy a car make sure you select a reputed and trusted dealership.
If you still have any doubts about the inspection report, you can hire a mechanic to inspect your used car before buying it. Though, if you have little knowledge then you can also check it on your own.
Conclusion-
Choosing the right used car dealer is crucial to ensure that you get a reliable car at a fair price. By following these tips, you can find Pensacola auto dealers that meet your needs and gives you peace of mind. Before finding dealerships make sure you know how much you can spend and which brand and models you want to buy so you can make your purchase easier.
Copyright © 2020-2021 | iGOTCARS