Best Tips To Buy A Used Car With A Poor Credit Score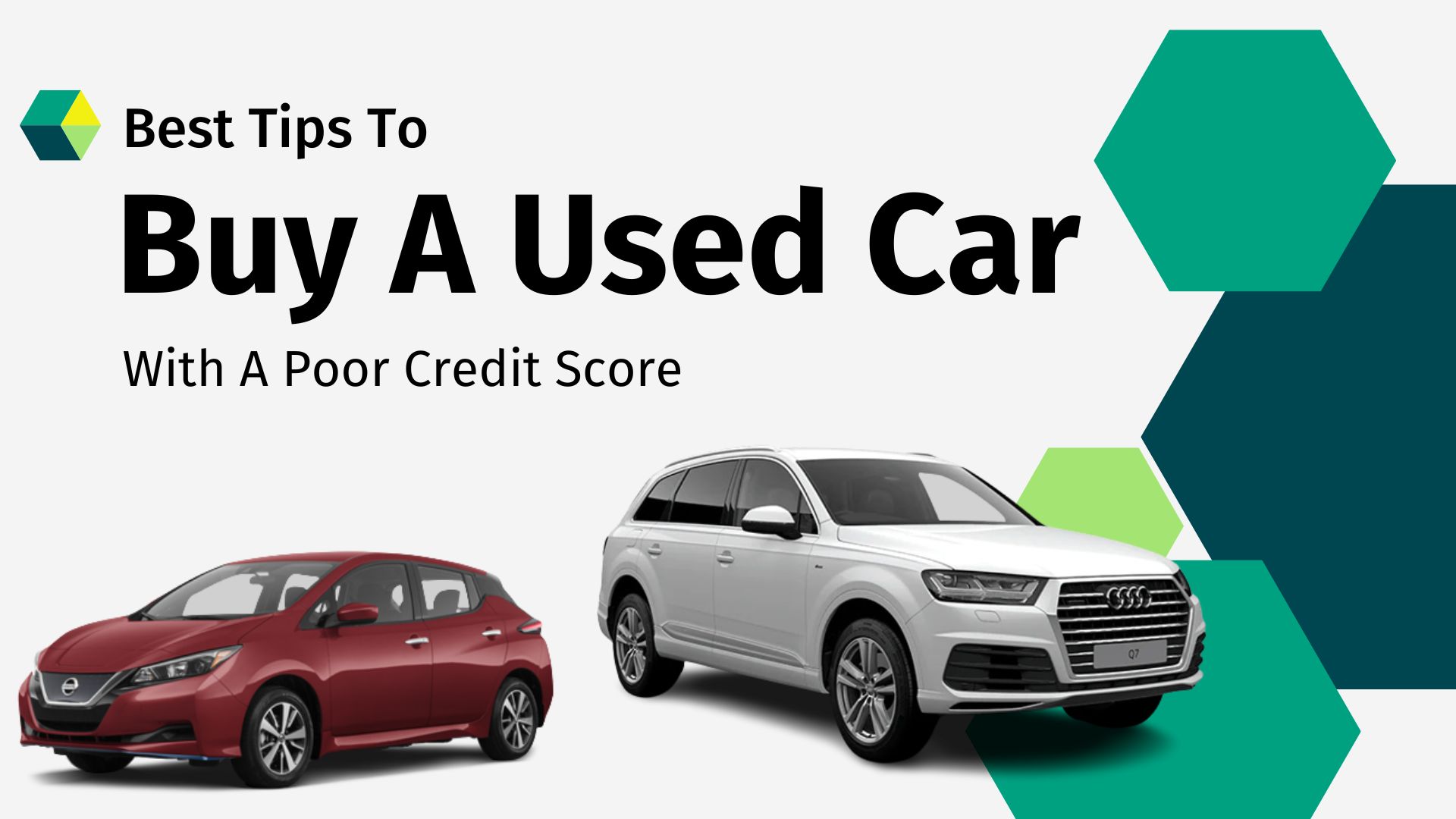 Having a car is everyone's dream, but there are many reasons why many people are not able to fulfill their dream. Some people have a low budget and want expensive vehicle; then for those people, TX auto dealer offers financing options, or they can visit private lender like a bank. If we talk about private lenders like financial institutions and banks, then they consider many things, and you have to follow a long process. Some of the people don't get loan approval from a bank because of their bad credit scores, but many dealers offer you loan service even if you have a low credit history.
Buying a used vehicle is the best way to save money from your shopping for future use or buying anything important. But if you have bad credit, then buying a used vehicle with bad credit is tough and challenging. Some people don't know where they should start their journey to purchase a vehicle. There are many buy here pay here car dealerships near me that offer used vehicles, but to get a quality car, you should also do some research. Though there are many ways to get a car with bad credit like you can ask your friends or family member for recommendations and go with them to purchase a vehicle. But here we will share some common tips to purchase a quality vehicle with a poor credit score.
The Best Ways To Purchase A Vehicle
Check Your Credit Score And Report
Before you start shopping for a used vehicle it is important to know your credit score and understand your credit report. You can easily see your credit score history because the Credit Rating Company or agency provides this report. Your credit score is a three-digit value that reflects your creditworthiness. If you have a higher credit score, your chances of getting loan approval are increased, and you can get a loan at affordable rates. If your credit score is poor, you may need to work on improving it before you apply for a loan. The best used car dealer near me gives you a loan without checking your credit score.
Set A Budget
Once you know your credit score and report, you can set a budget for your used car purchase. Take a look at your income and expenses to figure out how much you can afford to spend on a car each month. You should consider other expenses like insurance, maintenance, and repairs. Remember that you may need to put down a larger down payment and pay a higher interest rate if you have poor credit. Make sure you add these costs to your budget. Though some used car dealerships with bad credit near me provide a loan without a large down payment, you have to pay higher interest rates than other financial institutions.
Research Car Models
After setting a budget, you need to research car models. Research the car models you're interested in to find out their average prices, reliability ratings, and common issues. You can search on interest, and there are many websites that provide this information to you. When you visit car lots near me, then the dealer also shows you some models, but when you know already, then you can shop easily. Always look for cars that are popular for their reliability and have a good track record of holding their value.
Shop Around For Financing
If you are facing problems while shopping because of a poor credit score, you may need to shop around for financing to find the best deal. Start by checking with your bank or credit union to see if they offer car loans. You can also check with online lenders or car dealerships. Always remember that you may need to put down a larger down payment and pay a higher interest rate if you have low credit score. Visit pay here buy here car lots near me, and you don't need to be afraid to negotiate the terms and policy of the loan to get the best deal.
Consider A Co-Signer
If you are having trouble getting approved for a vehicle loan because of your low credit, you may want to consider getting a co-signer. A co-signer may be your friend with a good credit history who agrees to take on the responsibility of the loan if you can't make the payments. To purchase a vehicle without any trouble then, you should find the best place to buy used cars. Before considering a co-signer, you should keep in mind that if you default on the loan, the co-signer will be responsible for making the payments. Ensure that you have a plan in place to make the payments on time and avoid defaulting on the loan.
Get The Car Inspected
It is important to get a used car inspected by a mechanic before you seal a deal. A mechanic can check for any issues with the car that may not be apparent during a test drive, or the seller hides it by temporary repair. They can also give you an estimate of how much it will cost to make any necessary repairs. Make sure you choose a reputable mechanic who is familiar with the make and model of the car you are interested in. Some no credit check used car dealers near me offer inspection reports, but to ensure that you are going to purchase a great car, it is essential to inspect through an expert. You may need to pay for the inspection yourself, but it's a small price to pay to avoid buying a lemon.
Shop Around For The Best Deal
When buying a used car, it is crucial to shop around for the best deal. You should not settle for the first car you find, but take the time to compare prices and options from different dealerships. You can also consider purchasing from a private seller, as they may offer a lower price than a dealership. But if you purchase a car from a private dealer, then you have to pay full payment in cash or cheque. If you want to purchase a vehicle by getting a loan, then you can consider best buy here pay here car dealerships near me.
Negotiate The Price
When purchasing a used car, it is crucial to negotiate the price, whether you have higher credit or a lower credit score. Don't be afraid to make an offer that is lower than the asking price, especially if you have done your research and know what the car is worth and its market value. You can also use any issues revealed during the inspection to negotiate a lower price. You can also use the walk-away technique on your dealer while negotiating. To get a quality vehicle without a credit history check then, you can find no credit check auto dealers near me.
Read The Contract Carefully
Before signing the contract, it is essential to read it carefully and make sure you understand all of the terms and conditions. If there is any point that you don't understand, ask the seller or a legal professional to explain it to you. Don't sign the contract until you are comfortable with all of the terms and conditions. Reading the contract is an essential part of your shopping, so whenever you go to buy used cars no credit check near me, you should keep this thing in your mind.
Test Drive The Car
Before you purchase a used car, make sure you test drive it to ensure it is in good condition. If you feel any strange noises, smells, or vibrations while you are driving, you should ask your dealer, or you can look for another option. Pay attention to how the car handles and make sure you feel comfortable behind the wheel. The best used car dealerships near me offer you a test drive, so pay attention while taking a test drive.
Consider A Warranty
If you are purchasing a used car, you may want to consider purchasing a warranty. A warranty can provide you with peace of mind and protect you from unexpected and unwanted repair costs. Be sure to read the warranty carefully and understand what is covered in warranty and what is not covered. When you are looking for the best used cars for sale near me without a credit check, you should also consider a warranty.
Make Your Payments On Time
Once you have purchased your used car, it is crucial to make your payments on time. This can help you improve your credit score and avoid any negative consequences, such as late fees or repossession. You can set a reminder to pay a monthly installment. Some dealers with in house financing near me provide bi-monthly or monthly installment options so you can choose as per your comfort.
Conclusion-
These are some tips that you should follow while buying a used car with a poor credit score. There are many dealers that offer used convertibles for sale at an affordable price, but before sealing a deal, make sure you don't in a hurry. Take your time to make your decision; if you are confused while shopping, you invest your hard-earned money, so you should make a decision carefully.
Copyright © 2020-2021 | iGOTCARS